Skip to Content
Experienced Commercial HVAC/R Service, Repair, Installation And Preventative Maintenance
---
Your HVAC and refrigeration systems represent a major investment – both in direct costs and in terms of keeping your business running smoothly. As your commercial HVAC/R services provider, Hubbs Heating & Air will help you get the most out of these assets. From helping you reduce your buildings energy usage to minimizing equipment breakdowns and showing up quickly when repairs are needed, you'll get high-quality work from reliable and responsive commercial HVAC/R experts.
As the owner of a Business, ask yourself?
Are you looking to add equipment to your building or fix uneven temperatures throughout the office?
Do you want to prevent the unexpected repairs and increase the life of your heating and cooling system(s)?
Do you want to gain control of the comfort in your building or fix issues with your current equipment?
Is there dust gathering around the vents in your office or musty smells when your equipment is running?
Call Hubbs Heating & Air we can help with all your Commercial needs!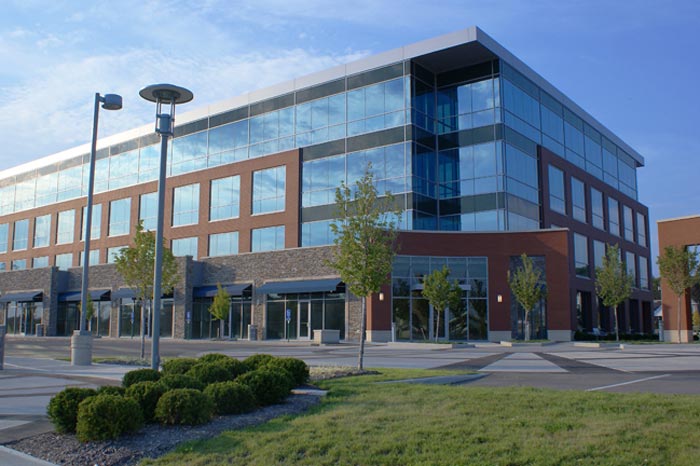 Rooftop Commercial Services
Packaged rooftop heating and air conditioning systems are the most common HVAC systems for commercial buildings. A rooftop unit contains all the same components found in a residential forced air heating and cooling system such as the: Compressor, Evaporator coil, Condenser, Heating unit, Supply fan, Exhaust fan and Filter.
A wide number of sizes and rooftop unit designs are available that are found on the rooftops of most of our regional office buildings, retail stores, malls, schools, manufacturing plants and a host of other commercial facilities. Single rooftop units can cover all the heating and cooling needs of a facility, or they can be configured to manage only cooling. The major advantages of rooftop units are their simplicity and relatively low installation and maintenance costs.
Routinely scheduled maintenance of rooftop units and multi-split systems is the key to their longevity, performance and ability to deliver proper indoor air quality. Unfortunately, commercial heating and air conditioning systems are often "out-of-sight, out-of-mind" and completely neglected to a point where the unit is no longer providing adequate comfort for your employees and customers. It is very important that you schedule preventative maintenance to maximize the lifespan of your commercial system.
What Condition Is the HVAC System In?
---
Be aware that the basic pre-sale home inspection isn't comprehensive enough to verify the condition of all HVAC system components. Most home inspectors have little or no expertise in heating and cooling technology, most often there are disclaimers in their contracts usually disclose that fact. They evaluate the overall condition of a system simply by whether or not it powers up and produces minimal cooling or heat. Equipment on the verge of failure may not be noticed. Basic home inspections don't include criteria to determine whether the system is still capable of meeting manufacturer's specs for energy efficiency, performance or safety, for that matter.
How Long Will the HVAC System Last?
---
The combined average life expectancy of a central air conditioner and furnace is about 15 years, assuming the system has received regular professional maintenance. However, even before that point, once any HVAC system is beyond a certain age, replacement of major components like the compressor or the heat exchanger, for example is no longer financially viable. If these parts fail, total system replacement will be the only recommended option.
A reputable, established heating and cooling contractor who sells and services this equipment every day is your best option for a thorough HVAC system inspection and informed appraisal of its condition. Before you buy, check out Hubbs Heating & Air's HVAC system inspection services, or call 614-999-3082 (Columbus Area), 740-870-9900 (Lancaster), 937-265-4339 (Dayton).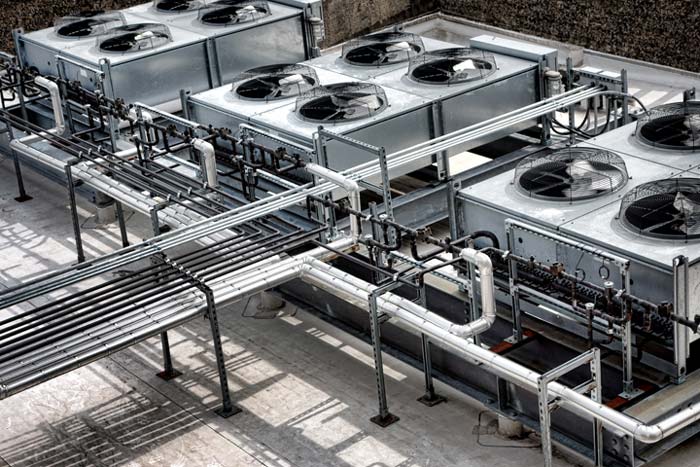 Ask about Our Commercial Maintenance Agreements
---
When your office heating and cooling system is malfunctioning, it can cause serious discomfort resulting in major productivity issues among your disgruntled employees. However, you can ensure your commercial HVAC system is functioning properly at all times with one simple phone call to Hubbs Heating & Air. Our commercial maintenance agreements cover just about all types of rooftop units, commercial refrigeration units, commercial boilers, commercial heat pumps, commercial cooling towers and compressors. Serving businesses of all sizes and property managers alike, we're proud to be your trusted source for all your commercial heating and cooling needs in Central Ohio!
Emergency Service All Day, Every Day, in Central Ohio
---
When we say that you can call us any time, any day, we mean it! Hubbs Heating & Air will take your call and provide you with the best service possible, regardless of the hour.  Our goal is to provide your business with the highest level of service at the best value and make sure your needs are met. Give us a call today and experience the Hubbs Heating & Air difference – expertise, commitment to quality and personalized customer service that can't be beaten by some of our larger competitors.
Request a Free In-Home Estimate Today