Skip to Content
Expert Air Conditioning Installation, Repair & Service
---
It may seem like there isn't a lot that goes into getting your air conditioner working in the summer besides switching on your thermostat. Most of the time, air conditioning service is the last thing on your mind when you're getting ready for those first really warm days. However, Hubbs Heating & Air knows that when you need your air conditioner working, there's no time to waste. That's why we offer preventative maintenance plans but are also able to service, repair and even provide new system installation should need be for residential customers across Central Ohio, including Lancaster, Dayton, Dublin and surrounding areas.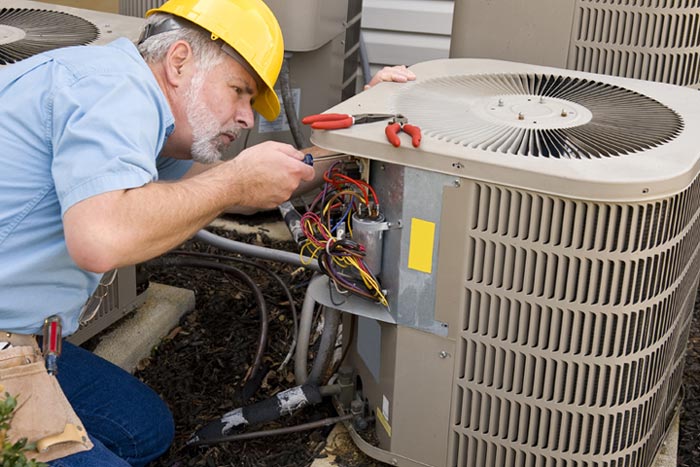 Comprehensive Maintenance Plans
---
Finding a reliable residential HVAC provider is no small undertaking. However, when you call Hubbs Heating & Air, you get the peace of mind in knowing that your air conditioning will be kept running efficiently thanks to our many years of expertise and comprehensive maintenance plans. A few common air conditioning services we regularly provide include:
Air conditioner repair
Air conditioning installation
Air conditioning service
Duct cleaning
Duct repair and sealing
Never Hesitate to Give Us a Call for Repairs
---
As was previously stated, these are just a few of the many residential cooling services we're capable of offering in Central Ohio. If you ever suspect you're having any kind of issue with your air conditioning unit, don't wait to give us a call. Whether you've noticed a weak airflow or any strange noises or smells coming from your air conditioner lately, it could be time for a repair or replacement. Call the experts at Hubbs Heating & Air today for a free in-home estimate or 24/7 emergency service!
Request a Free In-Home Estimate Today