Skip to Content
Electrical & Plumbing Services in Central Ohio
---
In addition to any HVAC services you may need, Hubbs Heating & Air also performs a variety of separate electrical and plumbing services in Central Ohio. Whether you have a clogged drain or toilet or an ancient water heater that's finally stopped working, we're capable of providing 24/7 emergency service when you need it the most. Whether you need an emergency plumbing repair or would like us to install brand-new electrical wiring or plumbing fixtures for a complete equipment or system upgrade, we take pride in our dependable electrical and plumbing services offered to both residential and commercial customers within our wide service area.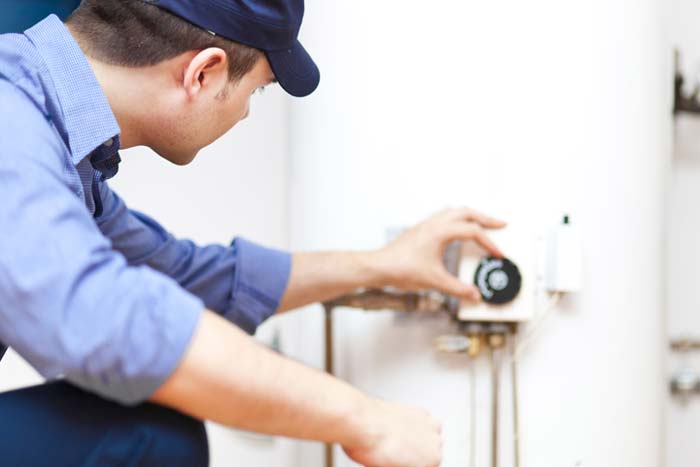 Expert Troubleshooting at Your Disposal
---
While it may be tempting to try to troubleshoot your plumbing issue yourself in order to save a little bit of money, it's best to leave it up to the professionals for your safety. Our well-qualified technicians are prompt, professional and thorough, not to mention friendly and courteous. We're capable of helping you with any of the following  plumbing services:
Water heater replacements and installations
Faucet repairs and replacements
Drain cleaning
Any kind of residential emergency plumbing service
Call Hubbs Heating & Air Today
---
We may have built our reputation on a solid heating and air conditioning foundation, but we've adapted over the years to also include electrical and plumbing services for your convenience. Our same affordability, quickness to respond and excellent customer service apply to our electrical and plumbing service clients, as well as our HVAC clients at Hubbs Heating & Air. Give us a call today to request a free in-home estimate and let us see how we can help. No matter what your electrical or plumbing issue may be, your complete satisfaction is guaranteed when you give our family-owned business in Central Ohio a call. You can rest assured that we'll get it right the first time!
Request a Free In-Home Estimate Today